The Girl I'd Always Adored Was A Secret Slut All Along...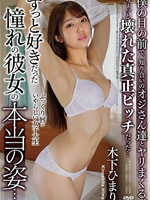 Actress :

Himari Hanazawa

Update :

01/10/2021

Resolution :

1920 x 1080

Size :

3.41 GB

Time :

02:07:18

Format :

MP4

Categories : Group & Gangbang, Teen, Creampie
+ Larger Image
Description : Suzuki, a college student, has made her for the first time. Suzuki had a retreat-minded personality, but he never confessed his intentions, and his thoughts came to fruition. His partner, Himari, was also a quiet and naive girl ... should have been. The day Suzuki first came to his house, Himari started having sexual intercourse with a neighbor's old man in front of him, even though he was there. Suzuki is surprised at the scene, but since then, he has been tossed by a nasty Himari so that he has no idea of chastity.