A Beautiful Girl Who Loves Blowjobs And Is Very Satisfied With Sucking Dick...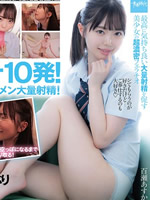 Actress :

Askura Momose

Update :

01/10/2021

Resolution :

1920 x 1080

Size :

3.30 GB

Time :

02:01:27

Format :

MP4

Categories : Schoolgirl, Teen
+ Larger Image
Description : [I love Ji-Po even though it's so cute] A super beautiful girl with clear white skin and big eyes. Such a girlfriend actually loves blowjobs! This time, I was covered with Ji ● Po to my heart's content. You can chupachupa with a lot of chi-po, or you can do PtoM by alternately using your own oma-ko and octi. At the end, a huge amount of ejaculation on a small face!