Watching The Girl Who Protected Me From The Bullies At School Getting Fucked...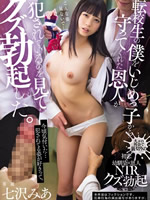 Actress :

Mia Nanasawa

Update :

09/10/2020

Resolution :

1920 x 1080

Size :

3.20 GB

Time :

01:58:14

Format :

MP4

Categories : Schoolgirl, Group & Gangbang
+ Larger Image
Description : On the first day of the transfer, I was spotted as defective. Worst ... Anyway, the child I just passed was cute ... e? Do you know me Ah! I used to play Mia-chan when I was little! I remember when I was little I used to protect my body because I was big! Do you still think of me as a hero? Right now I'm just a little timid and bullied... Will you protect me next time? However, the other party is too bad... in a nasty appearance in the process of getting rid of it... that's me.