My Favorite Receptionist Was The Easy Rider!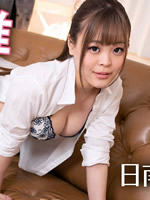 Actress :

Rin Hinami

Update :

08/30/2023

Resolution :

1920 x 1080

Size :

1.43 GB

Time :

02:01:17

Format :

MP4

Categories : Bigtits & Titsjob, OL & Cosplay
+ Larger Image
Description : Hinami Rin-chan, who has an obscene squishy G-cup breast that can't be imagined from her baby-faced appearance, is a hospitality at Healing Tei! Enter the hot spring together and enjoy the delicious body! Cunnilingus with a beautiful pussy! Go back to your room and enjoy plenty of massage and blowjobs, and insert a raw cock! Punipuni boobs swaying in various positions are the best view! Rin-chan also makes a cute pant voice and is serious many times! It was the best hospitality to let me cum inside a lot of beautiful pussy! When I Invited Rin Hinami, A Receptionist Who Was Always Worried At Work, She Was A Ridiculous Bimbo! Rin-chan who seems to be completely accustomed to handling men and leads! After kissing me gently, let me touch my plump breasts and stick out my tight buttocks and beg! Exposing your nakedness and completely toying with a man! The clean and tight pubic area gets wet in a good way, and I will insert a cock that is likely to explode with excitement, and I will feel really comfortable! Rin-chan, who is pleasant and disturbed, is also very satisfied with the vaginal cum shot finish!