He's Lifting Her Anal Ban For Her First And Absolute Best Anal Fuck...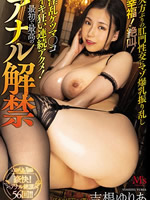 Actress :

Yuria Yoshine

Update :

04/10/2021

Resolution :

1920 x 1080

Size :

3.21 GB

Time :

01:58:38

Format :

MP4

Categories : Woman & Wife, Anal & DP
+ Larger Image
Description : Yuria Yoshine, a 111cm M-cup masochist girl with huge breasts, finally lifts her anal ban! 56 barrage of over acme on the verge of fainting while raising a female voice! A thick cock is thrown into the asshole of a coveted shop and a demon piston! Ecstatic acme many times while biting the happiness of digging anus! Bakemono dildo anal torture! Enema endurance Deep Throating! 2 hole hard fuck! Kezumango Iguuuuuuuuuuu!