A Beautiful College Girl A Shameful Graduation During Her Research Seminar...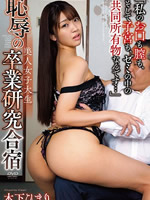 Actress :

Himari Hanazawa

Update :

03/10/2021

Resolution :

1920 x 1080

Size :

2.97 GB

Time :

01:48:14

Format :

MP4

Categories : Group & Gangbang, Schoolgirl
+ Larger Image
Description : Himari is a model beauty college student who has a good reputation in the university. Machida, a classmate of her same seminar who has a crush on her, takes a voyeur of Himari's use in the bathroom because of her creativity. One day, Machida is informed by associate professor Nakata and teacher Iwagami that he has a voyeur video of Himari. Machida thought he would drop out and be notified by the police, but Nakata came up with an unexpected plan. It's about opening her graduation training camp and trying to keep Himari in her hands ...