Our Female Manager Is In Charge Of Our Team Members...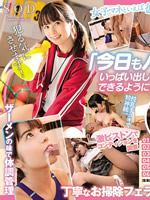 Actress :

Nanase Asahina

Update :

11/10/2020

Resolution :

1920 x 1080

Size :

3.22 GB

Time :

01:59:22

Format :

MP4

Categories : Schoolgirl, Teen
+ Larger Image
Description : A troubled manager who loves boys who work hard with Ochinchin. I'm going to encourage the worried members, but before I knew it, I went to a naughty sex processing business! At first I intended to be only a blowjob, but I was struck by the smell of sweat and semen, and it was worthwhile to use even Mako and take care of the members. No matter how many times you ejaculate, a large amount of serious juice is secreted even if you do nothing to Gingin's cheeks! !!