See Her Moan And Groan With Pleasure! See Her Achieve Ecstasy!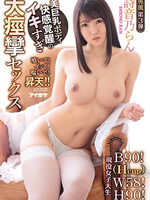 Actress :

Ran Shiono

Update :

10/10/2020

Resolution :

1920 x 1080

Size :

3.15 GB

Time :

01:58:38

Format :

MP4

Categories : Bigtits & Titsjob, Schoolgirl
+ Larger Image
Description : H cup big breasts active female college student! Exclusive 3rd! This time is awesome! !! The limit is tight! You can make plenty of squid! Ultra-high pressure piston explodes! "It's already done! It's impossible! It's already dangerous!" Serious (Gachi) Iki of an active female college student! Hikuhiku convulsions Iki barrage! !! The limit is tight! !! I will spear until I fall down! "Iku! Iku! It's hot!" Saddle tide big explosion injection! !! !! !! Beautiful busty body convulsions big cum! Spring tide scattered and ascended! !!