Peach Butt Cosplay: I Came So Many Times Getting Fucked From Behind!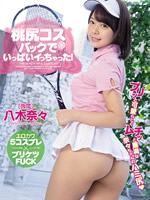 Actress :

Nana Yagi

Update :

09/10/2020

Resolution :

1920 x 1080

Size :

3.49 GB

Time :

02:09:36

Format :

MP4

Categories : Teen, OL & Cosplay
+ Larger Image
Description : Yagi-chan x butt costume! !! Unconsciously show off the pre-buttocks of a plump and fresh female college student and seduce without knowing the men! !! Maid, swimsuit, tennis look, uniform, cat! !! A costume with 5 situations and a cute ass! Nana-chan, who is shy because her anal is exposed to the outside, stabs her back with a gun! An intense piston while gazing at the swaying buttocks meat! !! I was too sensitive and I got acme many times in the back! !!