The AV Debut Of A Girl With Small Breasts And A Plump Lower Body.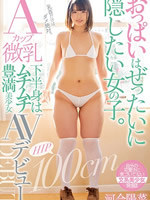 Actress :

Hina Kawai

Update :

07/10/2020

Resolution :

1920 x 1080

Size :

3.20 GB

Time :

02:00:45

Format :

MP4

Categories : Schoolgirl
+ Larger Image
Description : "If I had to show either the chest or the dick, this is the one...", even though the pussy is bare, only the nipples are defensively protected! A female college student who does not show her breasts absolutely, makes a debut with a tight lower body! ! It seems to have a complex in the small milk of the A cup... Only the lower half of the body is fully exposed and half naked SEX! The powerful 100cm big butt and the tummy childish face girl who feels comfortable to touch feel good in 3P, and finally the nipple is lifted! ! ?