She's Got A Cute Face And She Shakes Her Ass Like A Beast In A Full-Powered...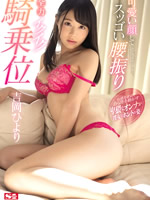 Actress :

Hiyori Yoshioka

Update :

05/10/2020

Resolution :

1920 x 1080

Size :

3.18 GB

Time :

02:00:07

Format :

MP4

Categories : OL & Cosplay
+ Larger Image
Description : Until the etch that was supposed to be a neat and pretty girl started. It's a debut work, an unpleasant fellatio, a cowgirl that shakes her hips as she likes, and an unexpected tide injection! Hiyori Yoshioka, who is fascinated by the erotic potential that is unfathomable, participates in the popular series "Fully Equipped Cowgirl" that swings her waist this time! Move your hips up and down, left and right, back and forth smoothly and at high speed, and devote yourself to pleasure. Hiyori gets convulsions climax freely at high speed grind cowgirl! !!