Repeatedly Gangbang By A Middle Aged Man With A Uniform Fetish...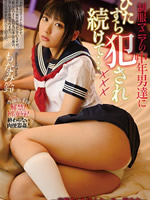 Actress :

Suzu Monami

Update :

05/10/2020

Resolution :

1920 x 1080

Size :

3.13 GB

Time :

01:58:27

Format :

MP4

Categories : Schoolgirl, BDSM, Group & Gangbang
+ Larger Image
Description : I started with good thoughts because of my father's medical expenses when I fell ill (back-up activity ...) I'm having fun and making money ... Adults weren't so sweet in the world ... It's supposed to be just a part-time job ... "Wait, I told you just to shoot!" (Laughs) "A middle-aged middle-aged girl with a perverted habit gets fucked ..." I can't go home until it's over (until we ejaculate) (laughs) "" No! Let's go home! ".