The World's Most Pleasurable Basic Instinct Baring Sex While Kissing And Giving Blowjob Action...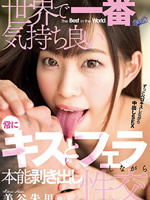 Actress :

Akari Mitani

Update :

07/10/2018

Resolution :

1920 x 1080

Size :

3.34 GB

Time :

02:03:09

Format :

MP4

Categories : Group & Gangbang, Creampie
+ Larger Image
Description : I came into the studio and suddenly belokish! Feeling with a kiss, it feels even in a pussy Cum cum fucks, a pussy pounding from the back feels warm! While waist swinging Doo woman on top posture cissing while being kissed, always kissing! kiss! kiss! Blowjob's sexual burning passion SEX. Kiss feels enormous!